Events
›
Concert
Solo concert of Lyubov Uspenskaya "I love you …"
The price: 2000 – 10000 soms
Lyubov Uspenskaya, a star of chanson and beloved by millions presents her new program "Still love …"!
Lyubov Uspenskaya is the multiple owner of the "Chanson of the Year" award, whose songs are known and sung by the whole country: "I'm Lost", "To the Only One", "Carousel", "Bitter Chocolate", "Lyuba-Lubonka", "The Star Fell From the Sky" and many others. Her voice bewitches and falls in love with herself, and therefore at concerts there are always full halls, where spectators hurry to see and hear their favorite performer. Her songs are listened with a sinking heart, fascinated by the energy of a strong personality.
In the spring concert the singer will perform the best hits from her repertoire, as well as several beautiful new songs. Luba has a special gift: to transform every one of her songs into one hundred percent hit, and every concert performance in an unforgettable dialogue with the audience, where even the icy hearts are thawing in a dazzling fireworks of emotions, and there is a piece of energy, love and warmth of Lubov Uspenskaya herself. Concert-monologue, concert-confession. She is real, sincere, like the heroines of all her songs. The strength of her charm will be felt by everyone who will attend the concert on May 30.
Inquiries by phone:
+996 (555) 42-40-04
+996 (706) 42-40-04
+996 (776) 42-40-04
This event is over
You can find upcoming event on these pages:
Upcoming events in the category Concert:
No events in this category
Date
30.05.2018
Time
18:00 - 20:30 h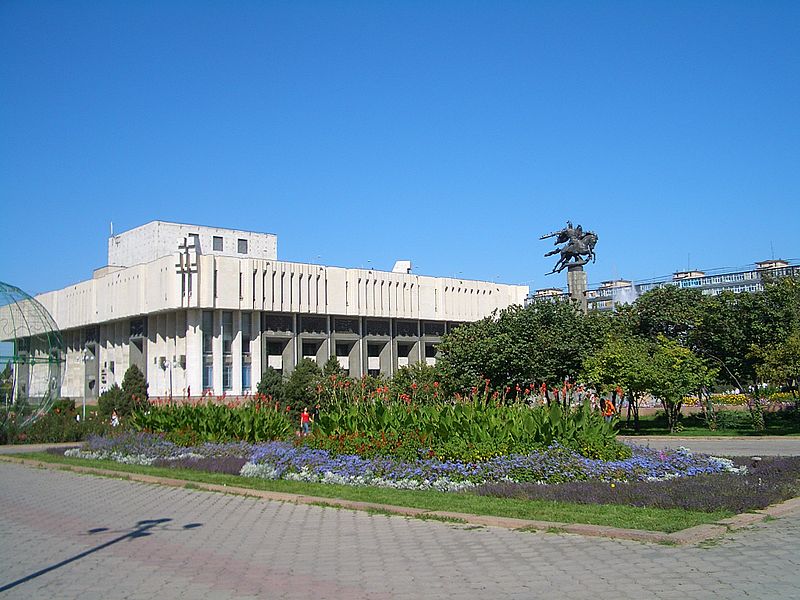 Location Info:

Philharmonic Hall
253 Chuy Ave, Bishkek, Kyrgyzstan
Location Map: