Events
›
Seminar
Start Up Seminar training young entrepreneurs how to successfully launch a new business.
Price: 3400 KGS
Participants: max. 40 people
Language: English with Russian Translation
Lunch: included in the price


Trainer: Chris Corin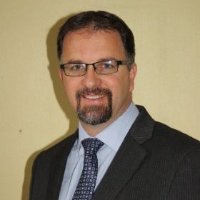 Chris Corin is Founder and Director of Catalyst Business Solutions, providing services in the area of Business Consulting, Management Training and Start-Up development for new businesses.
Target group of the "Start Up" Seminar
This seminar will give participants an understanding of the process involved in successfully starting a new business. It is recommended for those who already have an idea they would like to develop into a business, or those who are already in this process.
Goal of the "Start Up" Seminar
There are a number of key steps in the successful launch of a new business. This seminar will provide participants with an understanding of those steps, and tools to help them apply what they learn directly to their own business project. The goal is that by the end of the seminar, participants will have a clear understanding of the process they need to follow to give them the best chance of starting a successful business.
Content
Understanding the Process
Defining your product/service
Analyzing potential markets
Developing a sample and Product Testing
Conducting Market Research
Assessing Production Capacity
Securing Resources
Analyzing Financial Viability
Writing your Business Plan
Securing Capital
Implementing your plan
This event is over
You can find upcoming event on these pages:
Upcoming events in the category Seminar:
No events in this category
Date
26.09.2018 - 27.09.2018
Time
09:00 - 17:00 h

Location Info:

BPN • Business Professionals Network
Tabaldiyeva Str. 136, Bishkek, Kyrgyzstan
Location Map: