Events
›
Social Event
The Storming of the Bastille in 1789 changed the world. The French celebrate this turning point of the French revolution as the French National Day.
We will celebrate into the French National Day at the best and finest French restaurant in Bishkek, the La Maison Club.
The La Maison Club Bishkek opened in October 2017 within an amazing villa in Matrossova Street and offers a dinning home for who can afford it. While the value of the La Petit Maison is great, it's price level may be the reason why is has remained a secret gem in Bishkek since then. The La Maison Club is one of the most exclusive venues currently to be found in Bishkek. The villas garden invites you for a look around and the nice summer house is great for more separate events.
If the weather allows, we will celebrate and mingle on the patio of the club villa. A great place for networking and having a great time together.
The French Restaurant La Maison Club will serve us a delicatessen mix, cheese and wine for a flat rate, including Saucisson, Raw ham, Cooked ham, Chorizo, Salami and Rosette.
While this event does not include an event fee, the all inclusive delicatessen buffet and wine results in a charge of 1500 KGS per person. Since the La Maison Club is an exclusive French Club Restaurant, with their regular value menu being priced at 2000 KGS, this is amazing value.
This is an exclusive venue with limited capacity, so please sign up only if you plan to show up. Please remove your attendance, if something comes up preventing you from coming, so others can sign up. This venue is offering us great and expensive food and they need accurate information on how much to prepare.
This event is over
You can find upcoming event on these pages:
Upcoming events in the category Social Event:
No events in this category
Date
13.07.2018
Time
19:30 - 22:30 h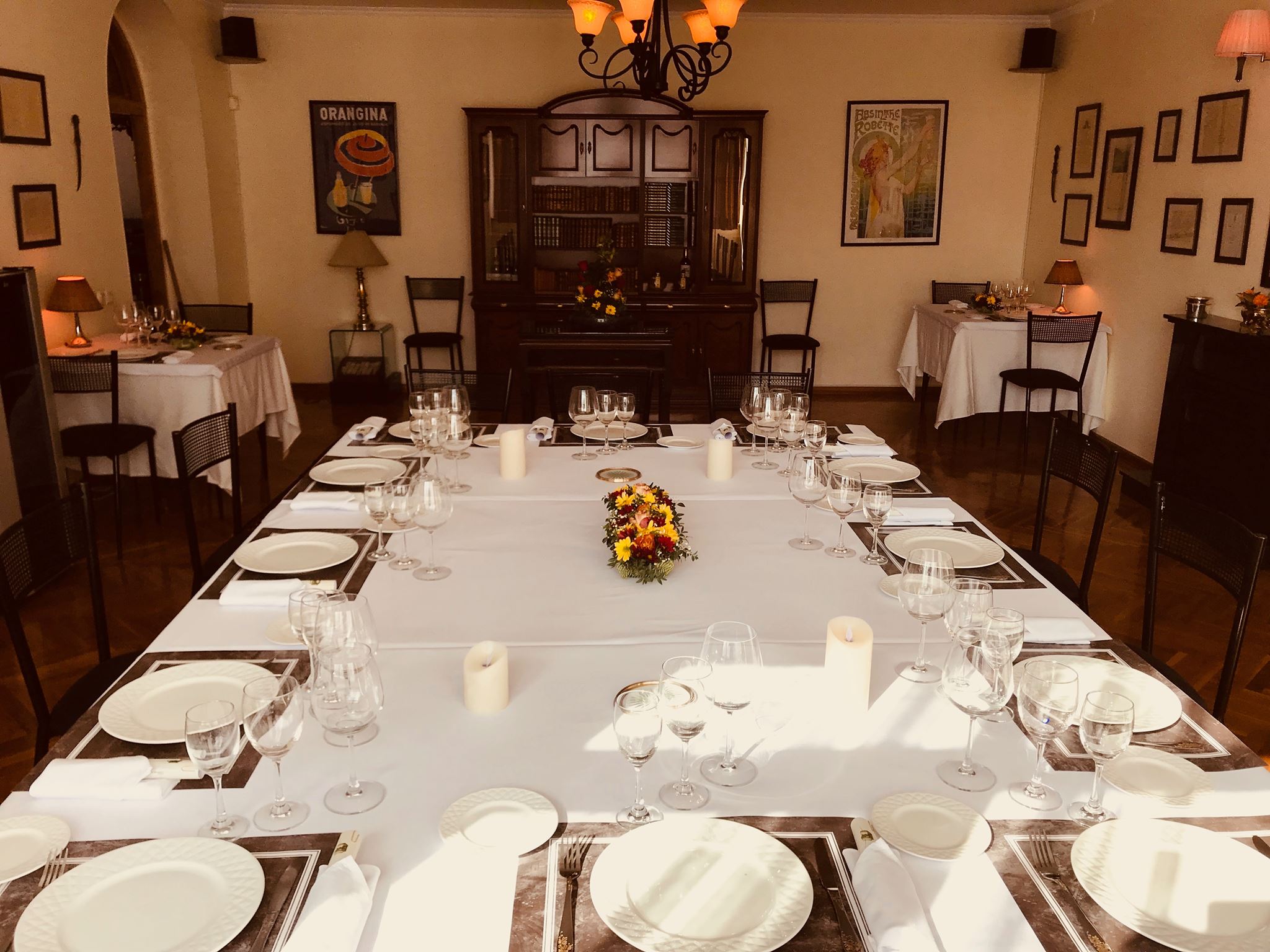 Location Info:

La Maison Club
Matrossova Str. 67/4, Bishkek, Kyrgyzstan
About Internations.org
The
InterNations Community Bishkek
consists of over 1000 active members from 106 countries. The InterNation's ambassadors, as the organizers are called, host monthly events in different formats and additional activities for Albatross (Premium) members are organized in various interest groups. With almost 3 million members in 390 cities around the world, InterNations.org is the largest global network and information site for people who live and work abroad. InterNations offers global and local networking both online and face-to-face. At around 6000 monthly events and activities, expats get to meet fellow internationals in their city.
Location Map: