Events
›
Concert
Classic music concert with string orchestra, piano and quintet vocal group.
Lacrimosa is a formation of students of the conservatory of Kyrgyzstan of the Turkey Manas University under the leadership of Instructor Gökhan USAL.
Gökhan USAL is instructor at the Kygryzstan-Turkey Manas University at the Music Department of the Fine Arts Faculty.
Lacrimosa performed a month ago in Manas University and due to the very positive feedback decided to schedule this concert
The Lacrimosa group has vocal quintet has 1 Soprano, 2 Alto, 1 Tenor and 1 Bass voice in their vocal quintet. The Lacrimosa orchestra consists of piano and strings.
Lacrimosa will perform very famous classic and pop songs like:
Lacrimosa
The Prayer
Christmas Blessing
What a wonderful World
Entrance is free.
The concert will be in the Small Concert Hall of the Philharmonic Hall.
This event is over
You can find upcoming event on these pages:
Upcoming events in the category Concert:
No events in this category
Date
25.05.2018
Time
18:00 - 21:00 h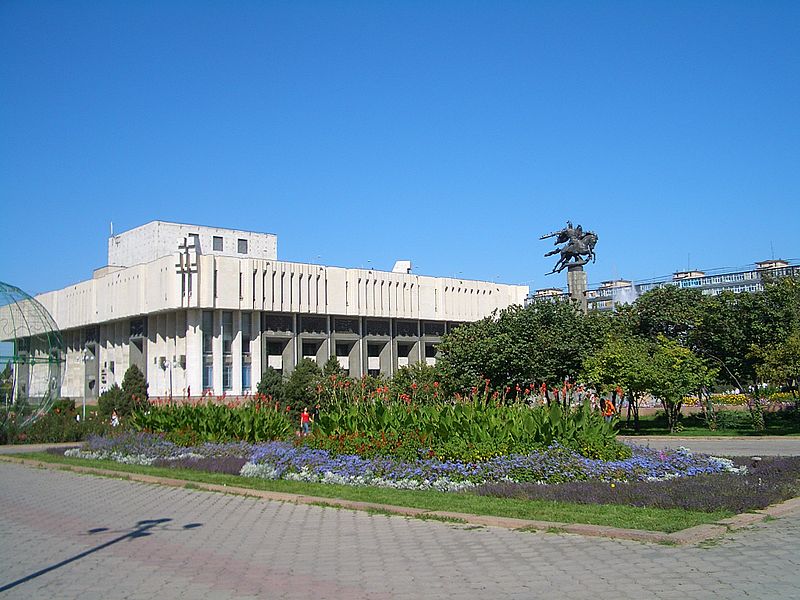 Location Info:

Philharmonic Hall
253 Chuy Ave, Bishkek, Kyrgyzstan
Location Map: