Experience the art of traditional French cuisine in an exclusive club atmosphere at La Maison Club.
The French Food at La Maison Club is very authentic and delicious. It is a great place for a special events and fine dining in Bishkek.
However the La Maison Club does not try to be fancy. This is where you would go for a casual dinner if you can afford to not waste time on mediocre food and service. At the La Maison Club you will find the hospitality that make you feel at home and among friends, enjoying great french wines and delicatessen. As one of their many specialities this French restaurant offers fondue.
Upcoming Events at La Maison Club Bishkek
No events in this location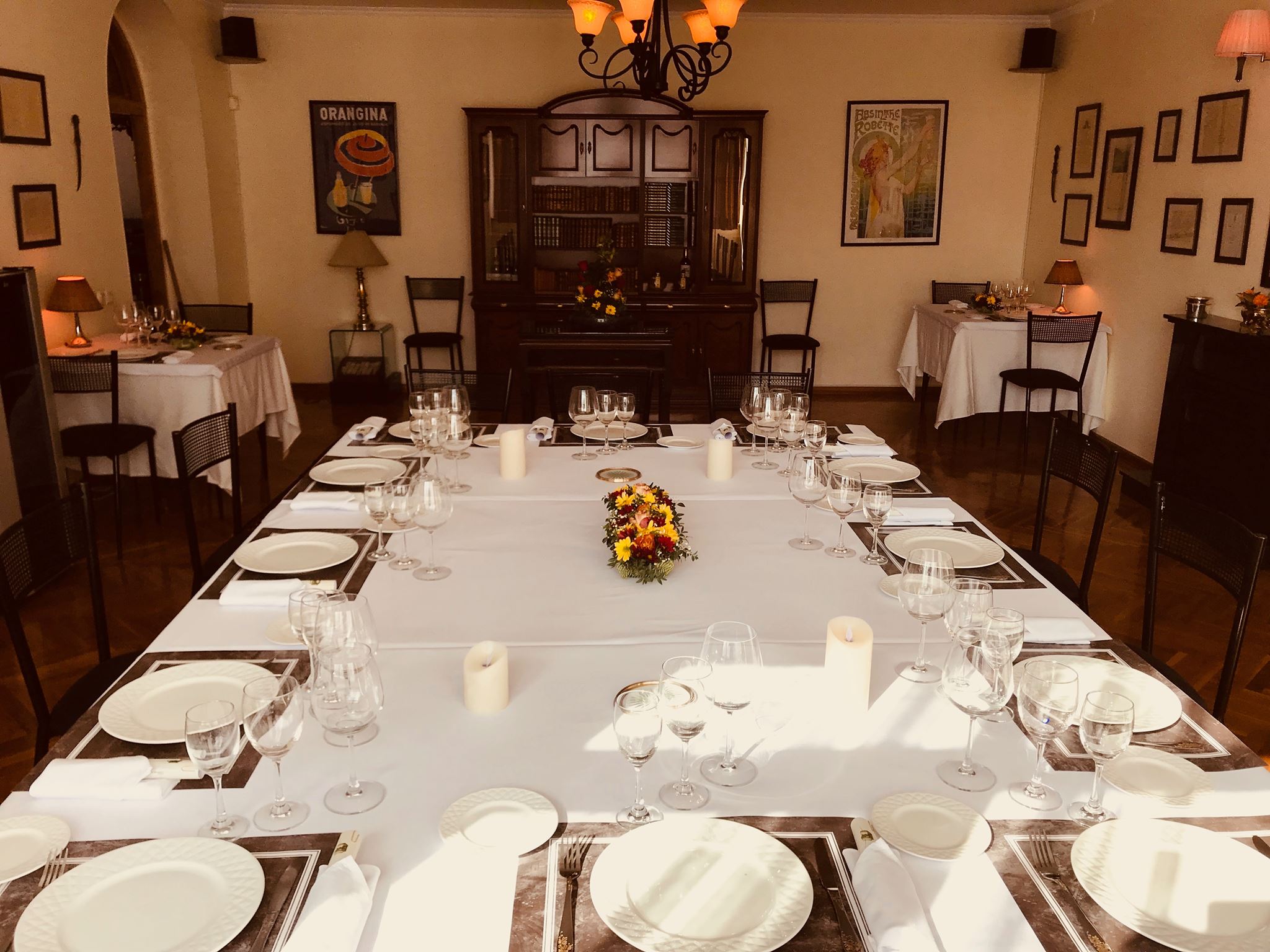 Traditional French cuisine in a French dinning club for fine dining with authentic French cuisine. Host Phillipe and his team will serve you at this amazing villa or if the weather allows in the garden.
Address of the venue
La Maison Club Bishkek
La Maison Club
Matrossova Str. 67/4
Bishkek
, ,
Kyrgyzstan
Geo-Coordinates of the venue La Maison Club Bishkek