Burger House is a premium Burger establishment in Bishkek. The Burger House restaurant at Kievskaja Street is a fast-casual café serving better burgers. This Burger House location in the center of Bishkek is not just the first Burger House place it clearly is their flagship store.
Due to the large size of this Burger House flagship store and the upscale interior design and furniture, this Burger House next to Ala-Too Square and opposite of the Kyrgyz State University Arabaev is also an excellent event venue. Every Wednesday they have a Pub Quiz and often they show some movies or have live sports event screened on their large projector wall.
Burger House produces their hamburgers with hand-picked ingredients and delicious high-quality certified local meat. The Burger House hamburgers and cheeseburgers consist of a juicy patty grilled on a wood-fire with fresh vegetables and homemade hot buns. Their yummy buns are produced fresh every day by their in-house bakery. They produce fresh burger buns three times a day.
The Burger House restaurant on Kievskaya street is open everyday from 10am-10pm.
Burger House:
Enjoy our fresh, and delicious gourmet burgers in any of our three locations or order delivery or takeout:
Kievskaya, 71: +996 776 287 437
More about Burger House
Upcoming Events at Burger House Bishkek
No events in this location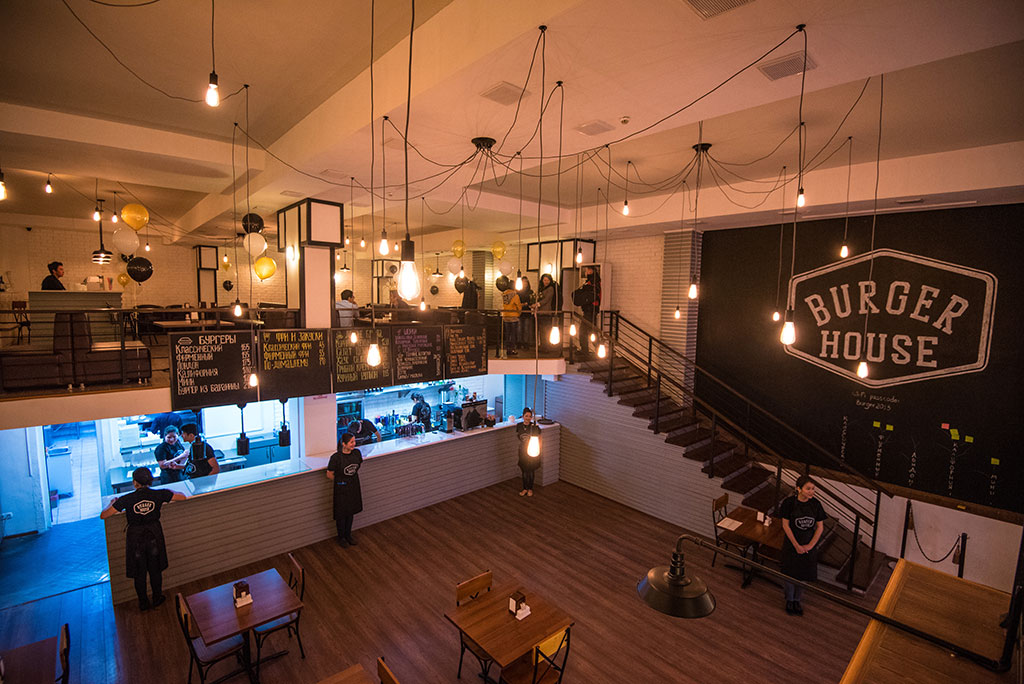 Burger House is a premium Burger establishment in Bishkek. The Burger House restaurant at Kievskaja Street is a fast-casual café serving better burgers. This Burger House location in the center of Bishkek is not just the first Burger House place it clearly is their flagship store. Due to the large size of this Burger House [...]
Address of the venue
Burger House Bishkek
Burger House
Kievskaya, 71
Bishkek
, ,
Kyrgyzstan
Geo-Coordinates of the venue Burger House Bishkek