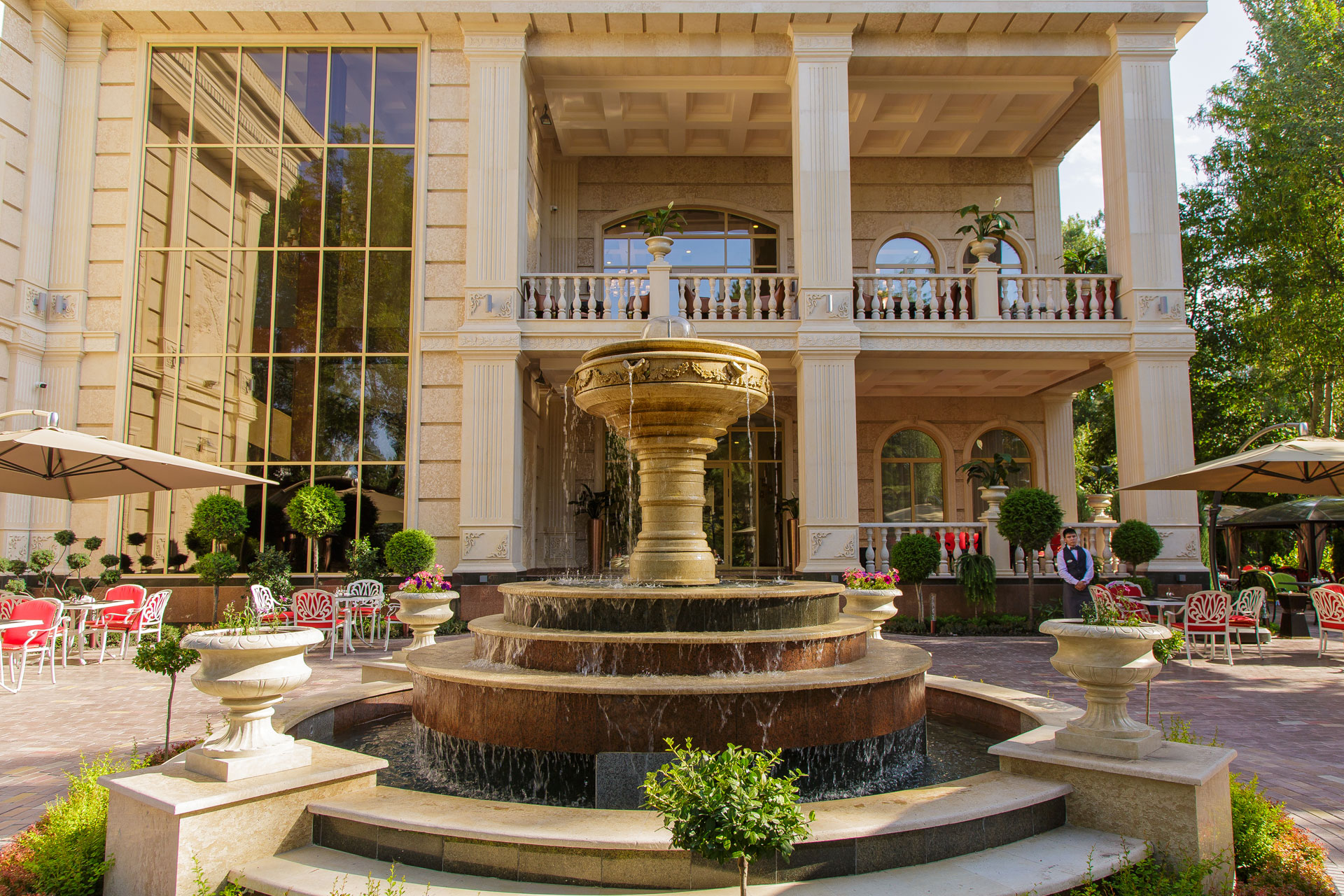 The Frunze Restaurant offer diverse and flexible zoning of the restaurant, which allows Frunze Restaurant to host various kind of events, including ticketed concerts. The beautiful interior design provides and up-class ambiance for upscale events. The exquisite cuisine, based on traditional local dishes with top notch contemporary presentation, makes Frunze Restaurant a great place to experience local traditions from a very different perspective.
The venue Frunze Restaurant offers several halls, decorated in different styles giving the perfect surrounding to many kind of events, from private parties, over business meetings to social events. The large library can even be rearranged to cater large events like concerts or conferences. The art gallery on entry level gives artistic flair to "smaller" gatherings up to 200 people. In summer a large patio allows for outside events.
The Frunze Restaurant is run by the Kaynar Group. One of Bishkek's dynamic and developing Catering and Restaurant chains.