When the Orion Luxury Hotel opened in November 2016 it quickly lifted the standard of what it means to be a five star hotel. The Orion hotel, aiming for a 5-star deluxe level, redefined the meaning of luxury in Bishkek.
With its various conference and board rooms it hosts many upscale events. The various events and performances usually happen in one of the Orion Hotel Subvenues:
Restaurant Symphony – upscale restaurant, offering Alpine, Italian and international cuisine, as well as an impressive wine collection.
Pishpek Bar – Coffee, Cognac and Cigar Bar
Karkyra ballroom – large conference room with up to 246 seats.
Aksai meeting room -medium conference room with up to 130 seats.
Bosogo board room – small conference room with 18 seats.
The Orion Hotel Bishkek also provides an indoor swimming pool and a gym and spa area.
About the Orion Hotel and Office Center building
The large building at 21 Erkindik Boulevard, corner Moskoskaja Street in Bishkek hosts many well known facilities. The north front is the entrance to the KICB bank. The west side on Erkindik has two entrances for the KICB bank headquarter and the Orion Office complex. The Orion Office building is home to various embassies.
The entrance of the Orion five star hotel is on Chokmorov Street, which connects Tynystanova Street with Erkindik.
If you arrive via Moskovskaja street it is best to pass the KICB front of the Orion office building and turn right into Tynystanova Street, and take another right turn into Chokmorov Street.
Usually there is plenty of parking available in front of the Orion Luxury Hotel.
Address: 21 Erkindik Boulevard, 720040, Bishkek, Kyrgyz Republic
Tel.: +996 312 55 66 66
info@orionbishkek.com
http://orionbishkek.com/en
http://orionbishkek.com/en/meet
Upcoming Events at Orion Hotel Bishkek
No events in this location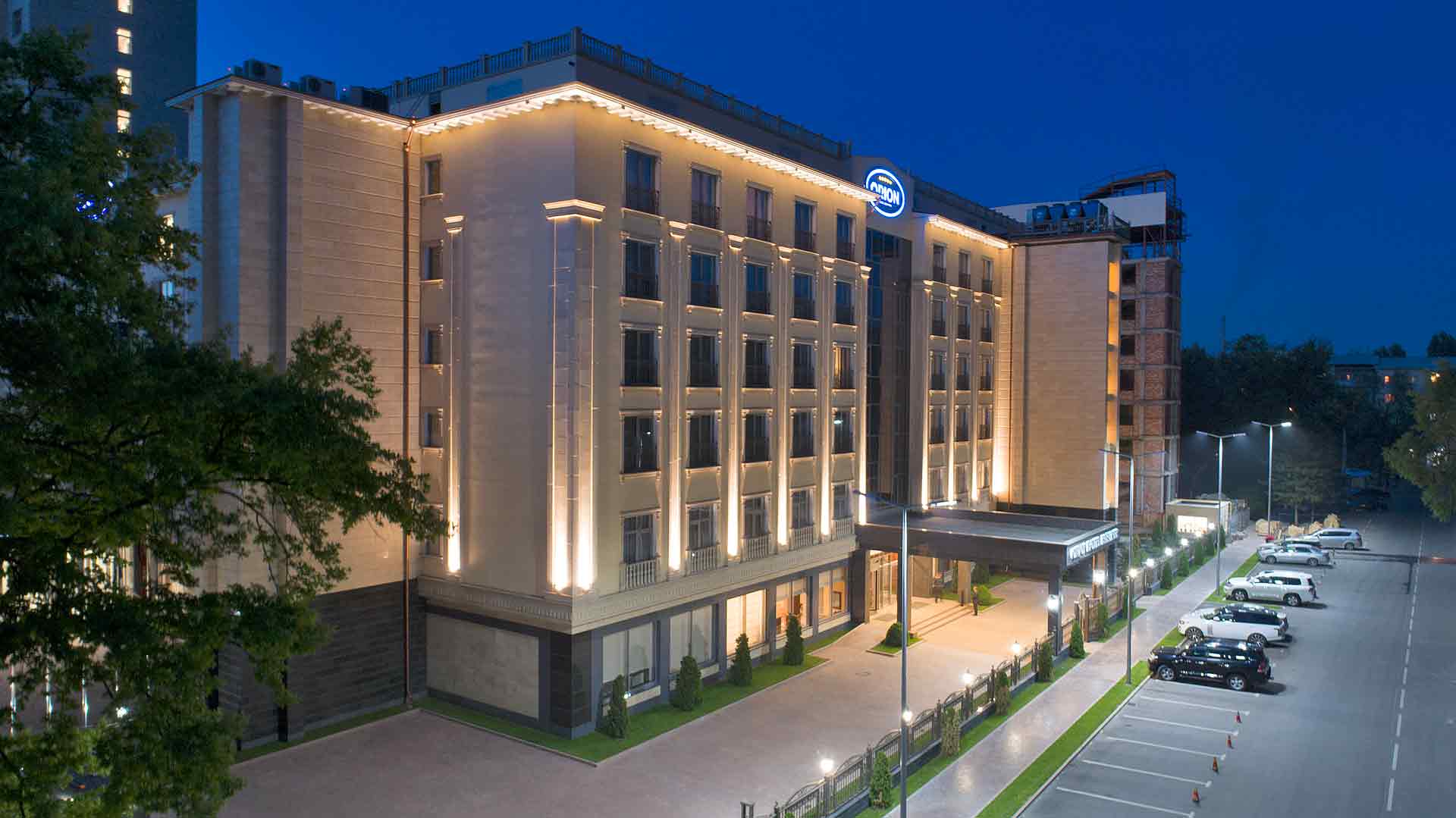 When the Orion Luxury Hotel opened in November 2016 it quickly lifted the standard of what it means to be a five star hotel. The Orion hotel, aiming for a 5-star deluxe level, redefined the meaning of luxury in Bishkek. With its various conference and board rooms it hosts many upscale events. The various events [...]
Address of the venue
Orion Hotel Bishkek
Orion Hotel
21 Erkindik Boulevard
Bishkek
, ,
Kyrgyzstan
Geo-Coordinates of the venue Orion Hotel Bishkek