The Tashrabat shopping center is one of the early shopping centers in Bishkek on the east side to the city.
It was named ТРЦ "Ташрабат" after the Kyrgyz landmark Tash Rabatt, a well-preserved 15th century stone caravanserai in the mountains of Kyrgyzstan.
The Tashrabat center is open from 10:00 h to 22:00 h.
Upcoming Events at Tashrabat Shopping Center Bishkek
No events in this location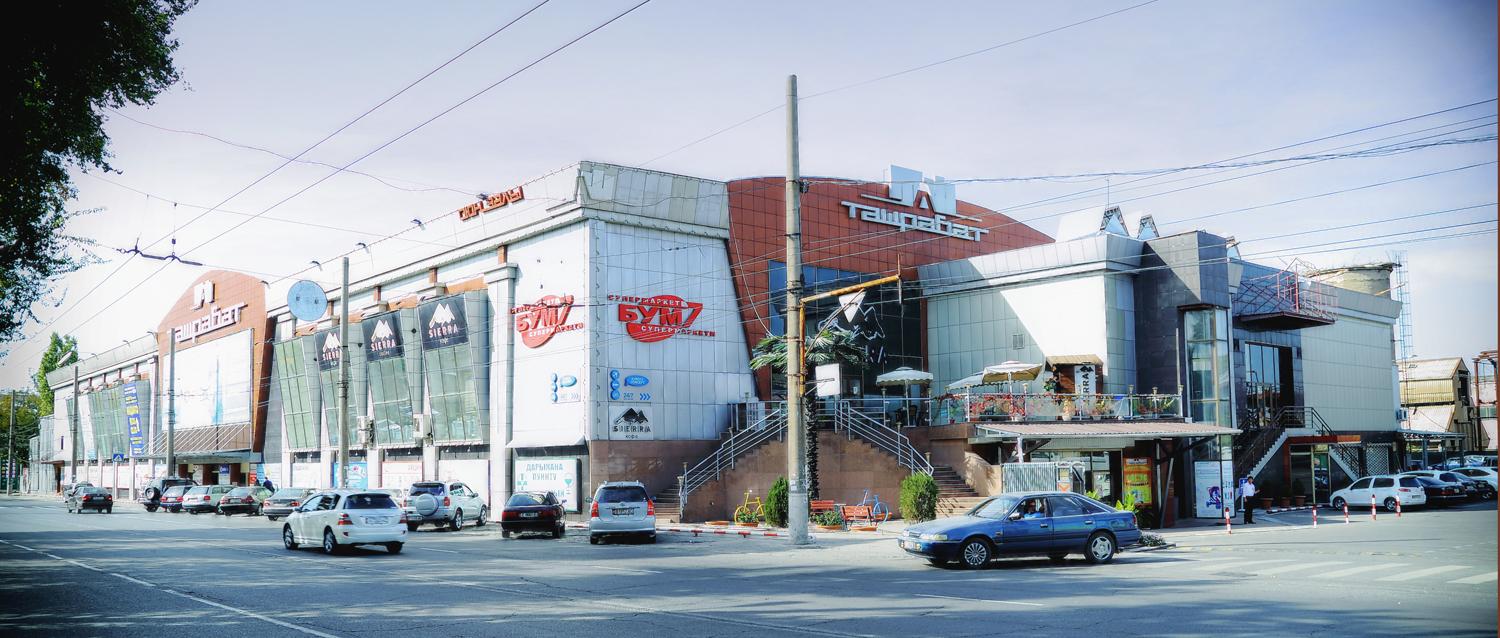 The Tashrabat shopping center is one of the early shopping centers in Bishkek on the east side to the city. It was named ТРЦ "Ташрабат" after the Kyrgyz landmark Tash Rabatt, a well-preserved 15th century stone caravanserai in the mountains of Kyrgyzstan. The Tashrabat center is open from 10:00 h to 22:00 h. Shopping Center [...]
Address of the venue
Tashrabat Shopping Center Bishkek
Tashrabat Shopping Center
1G Gorky Street
Bishkek
, ,
Kyrgyzstan
Geo-Coordinates of the venue Tashrabat Shopping Center Bishkek