Events
›
ONLY April 22, 2018 will be a seminar on "How to be a girl boss Part 2", which will feature successful business women, successful not only in their business career, but also in their family life. During their speeches, they will share their secrets of personal effectiveness, self-development, time management, business and building a happy relationship. Also during the coffee break, participants can ask questions of interest. The event also includes contests and gifts for participants of the seminar from our partners.
For whom this seminar is intended:
Girls starting their own business or thinking about starting it. Young women already having experience in conducting business and who want to learn how to comfortably combine business and personal life. These targeted women want to do their favorite thing, increasing their incomes, without becoming a "woman in pants".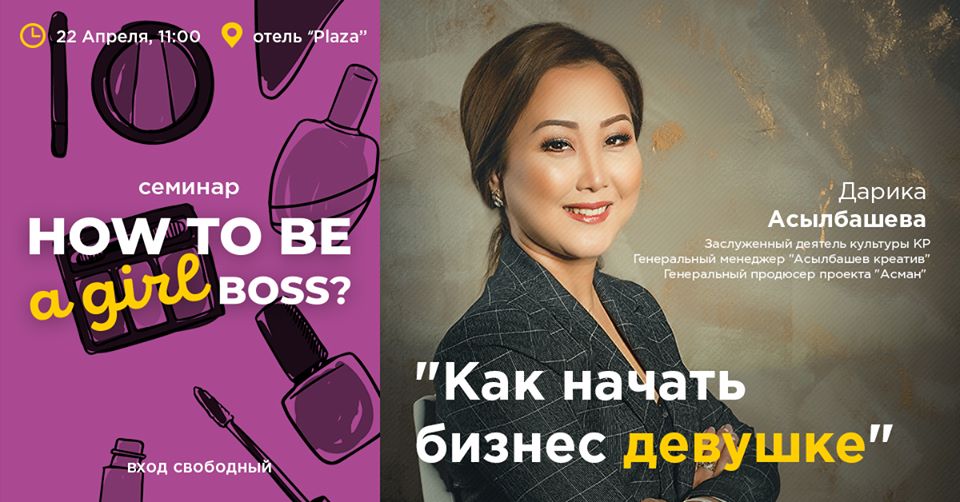 Goal:
We want to inspire the young generation of girls with examples of successful women. Show that women can remain feminine and beautiful, doing business, doing what they love and making money on it. The speakers will be women who lead a successful business, they have a wonderful family and they always remain in shape to inspire and empower young women in Kyrgyzstan to turn their ideas into successful businesses, develop women's entrepreneurship and live the life they love. We believe that each of us has the ability to achieve incredible things, and life is too short to miss the opportunity to do so.
The event is part of the Global Youth Service Day and is sponsored by the American Councils in Kyrgyzstan. Log in as FIRST OF REGISTRATION!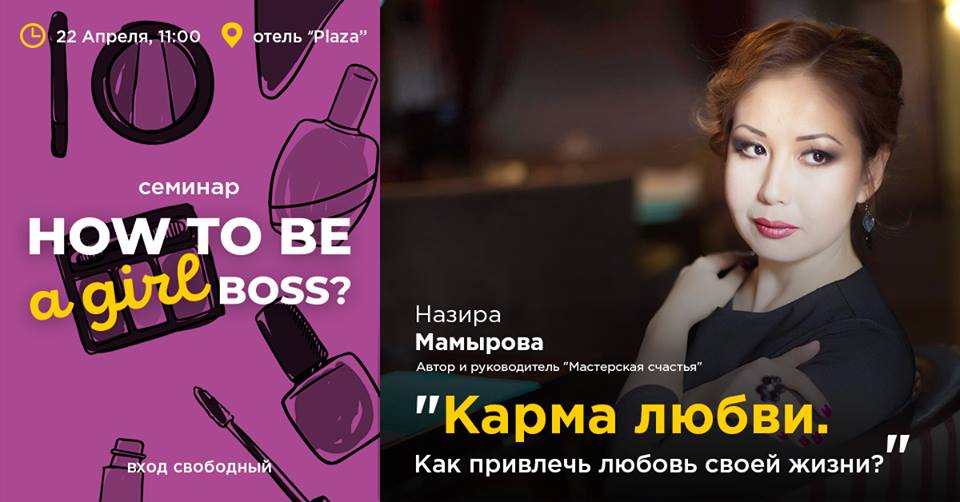 The organizer created a page for facebook for this event: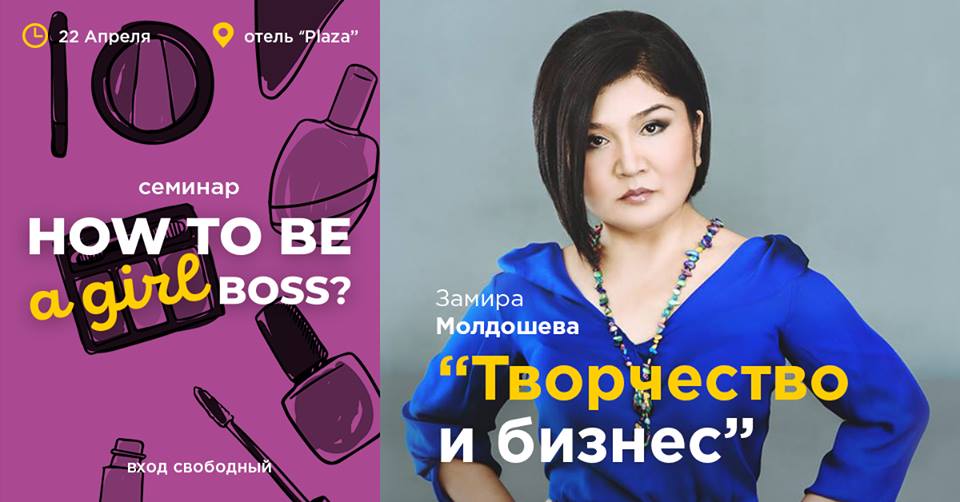 This event is over
You can find upcoming event on these pages:
Upcoming events in the category :
No events in this category
Date
22.04.2018
Time
11:00 - 16:00 h
No Categories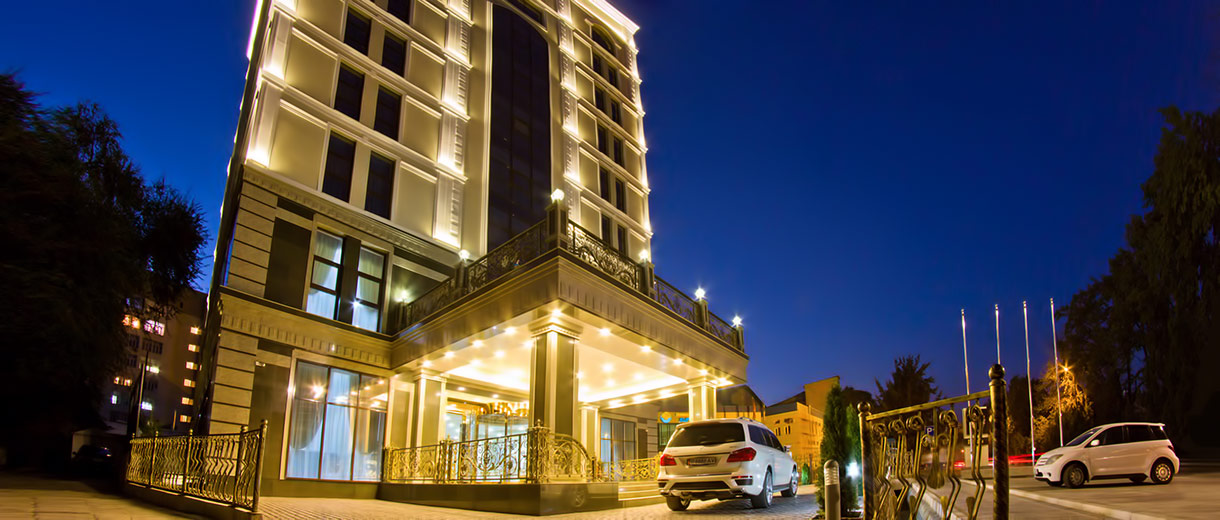 Location Info:

The Plaza Hotel
52 Togolok-Moldo, Bishkek, Kyrgyzstan
Location Map: