Events
›
Visual Arts
This exhibition presents the work of the talented students of Talant Ogobayev and Zhenishai Jean.
In ololo studio there is a painting class for adults and children.
At the exhibition ololo would like to acquaint you with the works of people who have never before been drawn anywhere else in our life, only in our studio they realized their dreams into reality and wrote many pictures using different techniques
A little about the instructors of the class:
Talant Ogobayev
Talant Ogobaev is one of the leading artists of Kyrgyzstan. He differs in an interesting and unusual manner of the style of their works. Talent actively participates in exhibitions of contemporary art. His works were bought by the Tretyakov Gallery, galleries of Poland, Kazakhstan, Turkey and Russia. One of the last works is a series of works by Altyndarym.
Zhenishay Zhan
Zhenishay Zhan (alternative transliteration: Jenishai Jan) is a young artist. She is a sensitive and attentive teacher who can correctly guide and help in the work, developing the child's imagination. Her individual approach to each child does not leave anyone indifferent. This resonates especially with the children.
Time: all day
Date: June 3, 2018
The entrance is free
Address: Exhibition Hall of the Union of Artists of the Kyrgyz Republic "Oak Park" named after S. Chuikov
Our contacts :
0777 99 00 89 WhatsApp
0777 99 00 79
This event is over
You can find upcoming event on these pages:
Upcoming events in the category Visual Arts:
No events in this category
Date
03.06.2018
Time
All Day h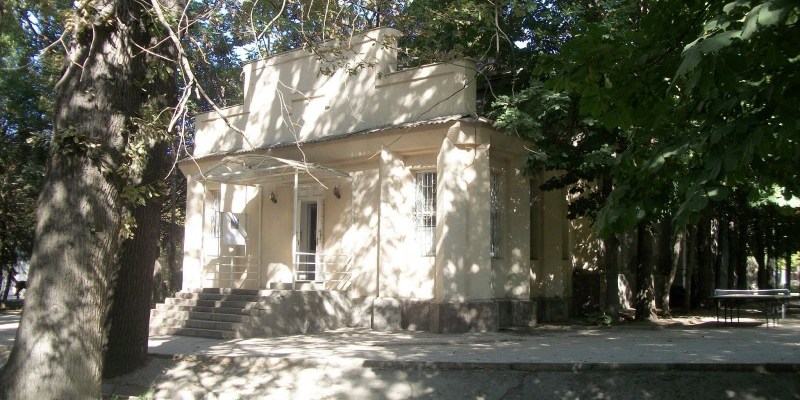 Location Info:

Union of Artists' Exhibition Hall
Pushkina, 78, Bishkek, Kyrgyzstan
Location Map: